5,000mAh Li-Polymer Power Bank with 2x USB 2.4A fast charging outputs and either Micro USB or USB-C input charging.
Features
A stylish, hardwearing anodised aluminium case.
A slim form factor suitable for piggy back charging so you can use your phone on the go while charging.
5,000mAh capacity: (2x Smartphone charges based on a 2,000mAh phone battery).
Power saving sleep mode: Retains >90% charge after 1month.
Circuit Protection: Protection from overcharging, over discharging and short circuit.
Two devices can be charged simultaneously
Micro USB Charging cable included
Additional Information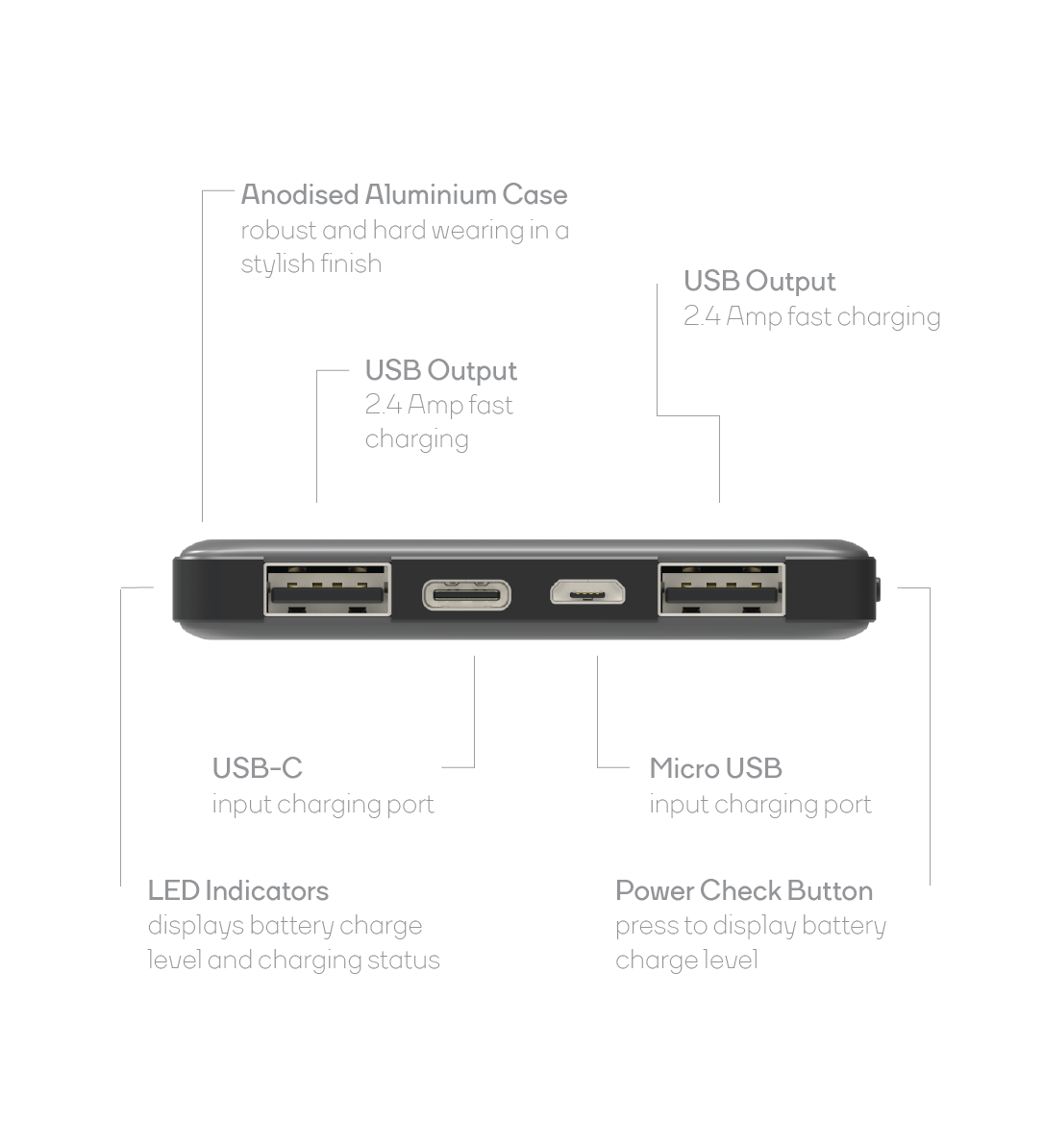 Technical Specification
Compatible with all devices iOS and Android
5,000mAh @ 3.7V/ 18.5Wh Li Polymer Battery
Circuit Protection (short circuit, overcharge, over discharge)
Total Max Power 13W, Total Max Current 2.6A
Input Charging
Input: Micro USB or USB-C 5V 2A
4 hour recharge time
NOTE: Some PD chargers may not charge this Power Bank as the USB-C input port does not support USB Power Delivery (PD) protocol.
Output Charging
Outputs: USB-A, 5V 2.4A
Power Saving: Retains >90% charge after 1 Month
2x Smartphone Charges based on 2000mAh Battery
Model Number

JUSPPU17
EAN

641427452302