A rugged but stylish fast charging USB-C car charger.
Features
12W/2.4A fast charging
Strong fixed charging cable with strong strain relief for long life. This cable is also highly tangle resistant.
The cable is 1.2 meters in length for maximum convenience in the car.
Incorporates a cool blue LED that lights up when powered on.
Cool and contemporary design: Black soft touch luxury finish body and contemporary black and white braid cable.
This charger is protected from short circuit, over current, over voltage and over temperature.
This car charger can charge any device with a USB-C port. It will even slow charge a MacBook, provided it is not in use.
Additional Information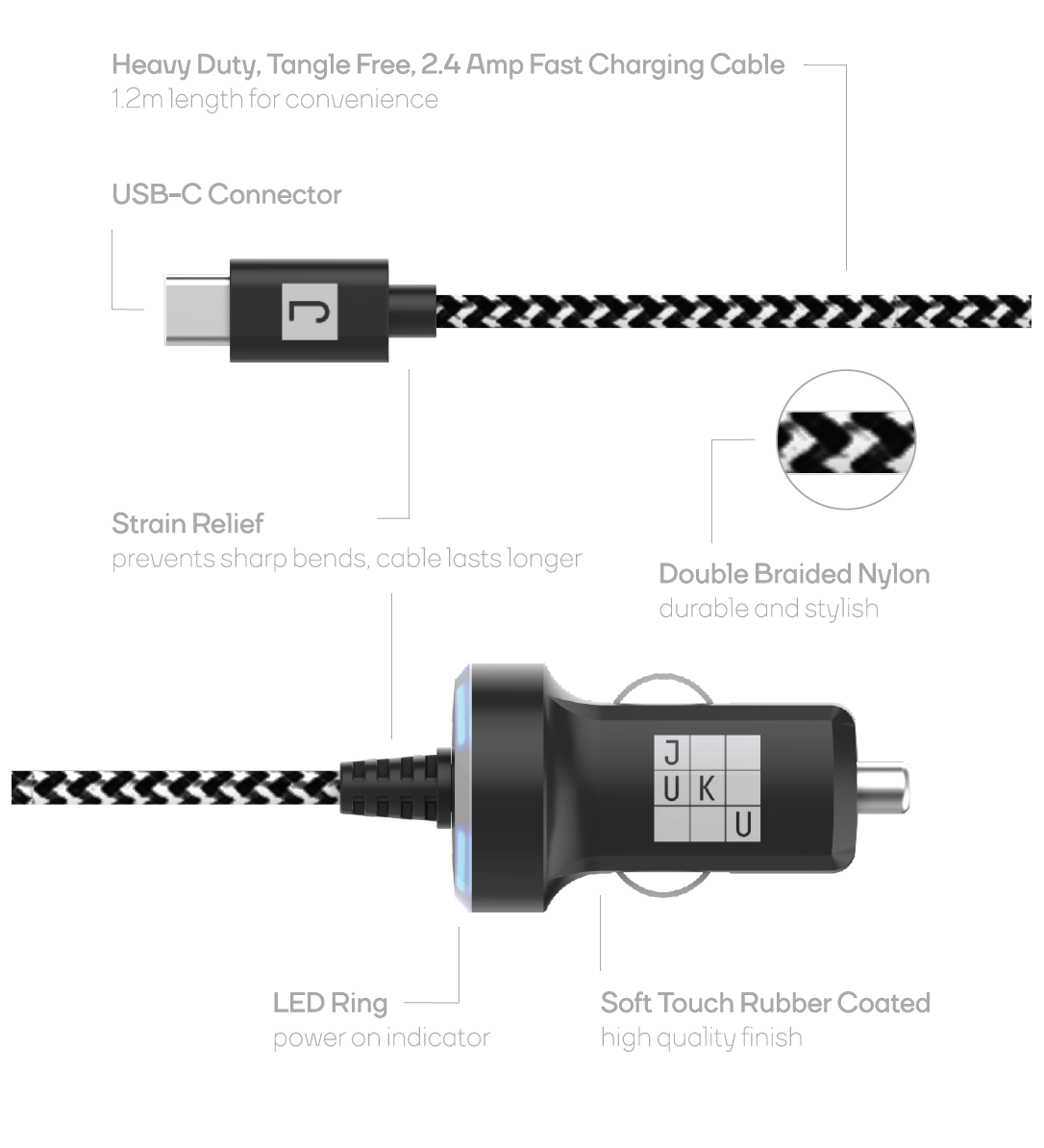 Technical Specification
Compatible with all devices with a USB-C port
Circuit Protection (short circuit, over current, over voltage and over temperature)
Max Power 12W, Max Current 2.4A
Operating Temperature -20 to +30 degrees C
Cable Length: 1.2m
Cable Jacket: Double braided nylon
Input
Output
Model Number

JUSPCC17
EAN

641427452340